DELIVERING TIMBER ENGINEERING EXCELLENCE
Community Buildings
Do you have a project we can help with?
Community Buildings
This sector covers multiple building types that Merronbrook deems to be part of the community offering. As previously mentioned, some sites may have social clubs, sports clubs, healthcare facilities, schools, shops and hospitals. They all fall under the non-accommodation banner but sits within the community as a use to the public. We have utilised timber frame in all the above building genres, including the use of our open metal web joists in flat roof schools and hospitals.
These can be stand-alone or part of the whole site order. Merronbrook are happy to help.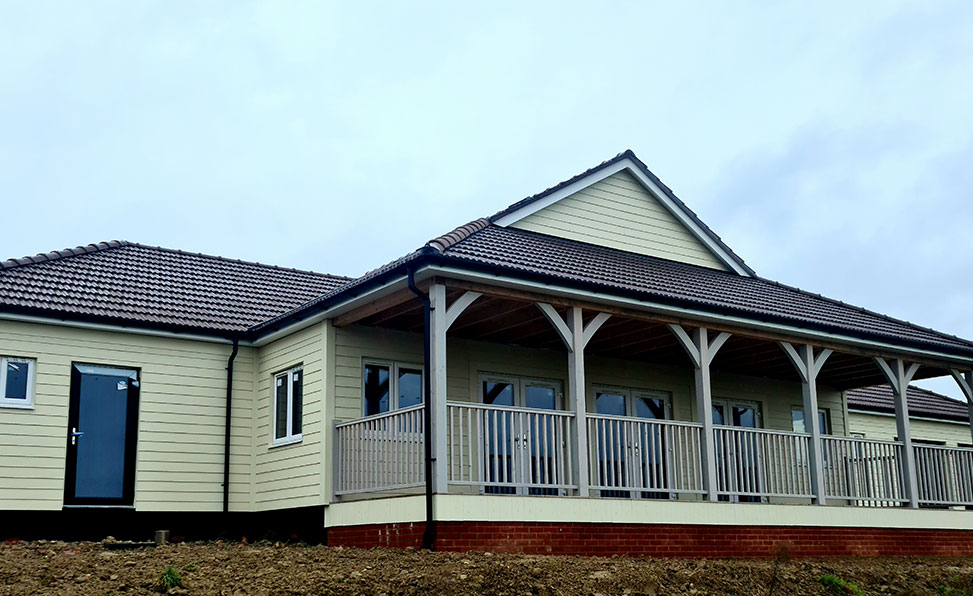 Featured Project
We are very often asked to build community building on larger multiple housing sites. Buildings such as Sports Pavilions, community centres, doctor surgeries and communal halls. This Cricket Pavilion was part of a site built very locally in Hartley Wintney.
"Project costs quoted were true at the time of the project's construction and are normally representative of the 'kit only' value, without VAT and other such costs as installation, transport, mechanical handling, fall-arrest systems and specialist ancillaries. Therefore no indirect cost-estimate for an unquoted project should be inferred. Please use our free, no-commitment quotation process to get an estimate for your project."