DELIVERING TIMBER ENGINEERING EXCELLENCE
Benefits of Timber Frame Construction
Why timber frame is the right choice
Benefits of timber framed houses
Timber frame houses and other wooden buildings are a common feature of buildings from the 19th century and earlier. In the UK today, timber frames are again growing in popularity over traditional 'brick and block' methods, due to their inherent benefits.
Discover the advantages of timber frames, floor joists, and trussed rafters for your building projects.
Build with speed and efficiency
For private self-builders and main contractors alike, the main advantage is a much faster build cycle. Merronbrook's timber frame approach can decrease the build programme time by as much as 30%. This allows the structure to be made watertight in significantly less time than with a traditional build.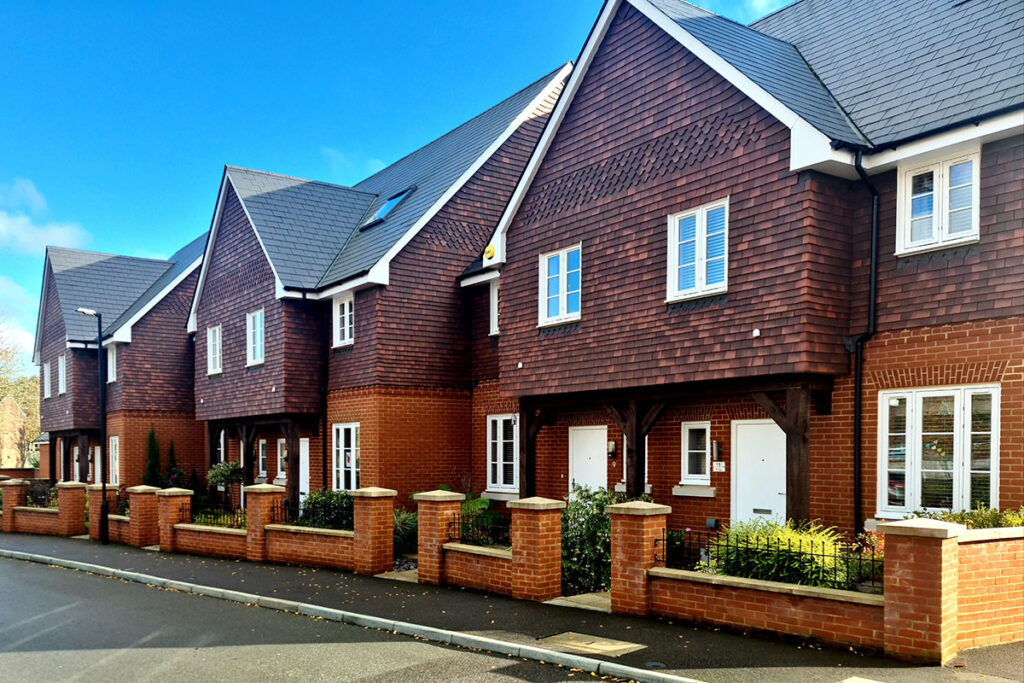 More sustainable construction
There are the obvious environmental benefits of timber frame construction and these are fast becoming its No.1 selling point. Timber has the lowest CO2 cost of any commercial building material and once installed, provides high levels of thermal insulation, reducing overall heating costs. To find out more about how choosing timber frame can help you achieve the greatest possible environmental credentials for your project, click here.
Timber is a cost-effective choice
A recent independent report commissioned by Rider Levett Bucknall showed using timber frames and more carefully planned packages for follow-on sub-contractors was the most cost-effective structural solution, offering an overall cost saving of 2.8% and a programme saving of 19.5%.Maximise your budget and enjoy long-term benefits.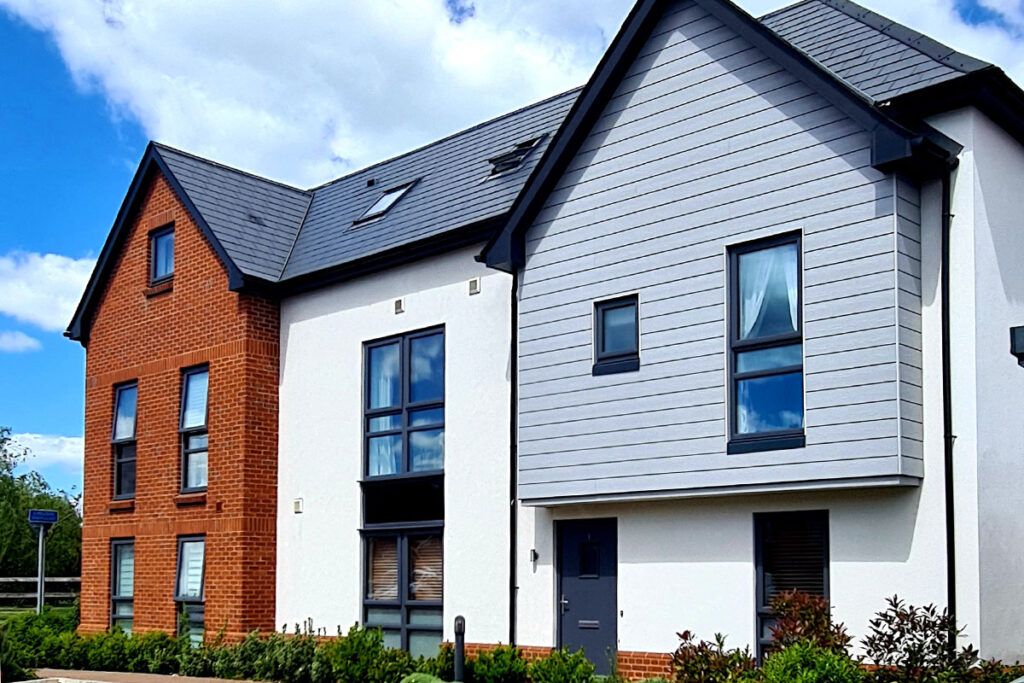 Unmatched versatility for all building types
Due to the speed of erection and versatility, Merronbrook's timber frames suit various building types, including:
Single-storey bungalows
Multi-room residential properties
Low-rise apartments
Community housing
Offices
Care homes
Hospitals
Schools
Public buildings
To see some examples of our timber frames being used in projects like yours, and see why Merronbrook is a trusted partner for quality timber frames, floor joists, and trussed rafters in South East England, click here to see our "Project Sectors" gallery.