DELIVERING TIMBER ENGINEERING EXCELLENCE
Delivering Timber Engineering Excellence
Merronbrook has two sales divisions: Timber Frame and Joists & Rafters. In each case, to make your contact with us both easy and expedient, we welcome telephone contact prior to order placement.
Our experienced Business Development & Marketing Manager is happy to discuss your project from the concept stage and may even be able to save you money, with solutions and approaches that you may not have considered.
When discussing and estimating for your project, we are happy to meet you on a COVID-19 friendly site to ensure a good understanding of your project before any commitment is made.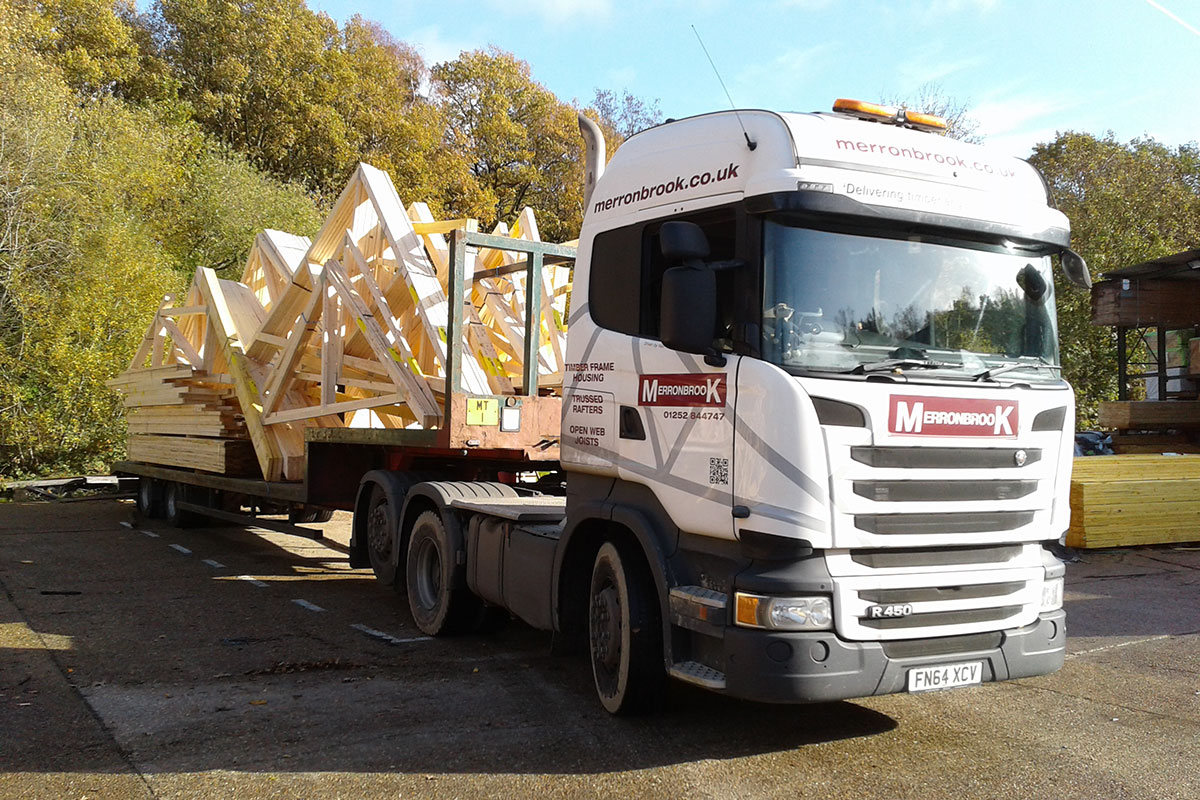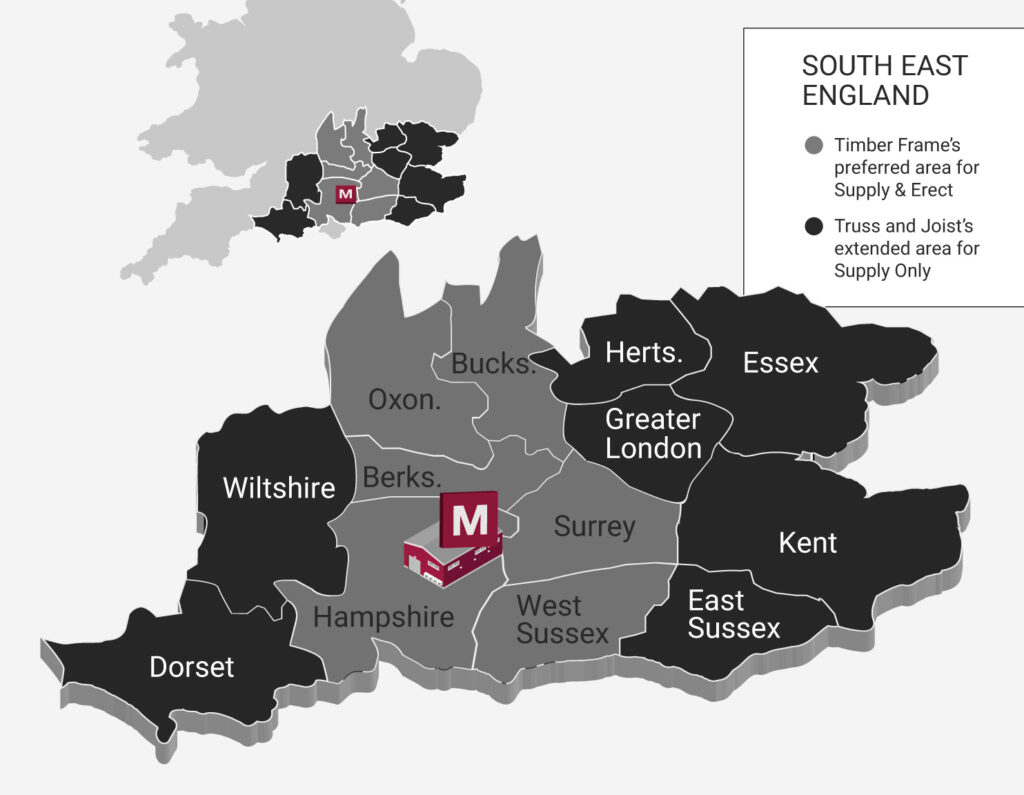 Distribution Area
Merronbrook is a Hampshire-based supplier. We have regular deliveries covering our preferred "Timber Frame" distribution areas in the South East, including Hampshire, Berkshire, Surrey, Oxfordshire, Buckinghamshire, and West Sussex.
We will deliver further afield and to specific locations on request, however, delivery charges may apply. These counties would include' North and South London, Hertfordshire, Essex, East Sussex and Kent.
The South East as a whole opens itself up for our supply-only "Truss and joists packages". These extended areas include Greater London, Wiltshire and Dorset.
Project Management
The layout of our manufacturing facility is designed for efficiency with all our operations close to one another. Coordinated in such a way that our projects from yard to site is a seamless exercise with client communication at every stage.
If you would like to visit our design and production facilities to discuss a potential project, once our COVID-19 safety procedures can be relaxed, please contact us or call our Business Development & Marketing Manager on 01252 844747 / 07534701747.