DELIVERING TIMBER ENGINEERING EXCELLENCE
Expertise in Engineered Wood Products
Merronbrook Timber Frame packages
Getting things right the first time and on time is what has made Merronbrook one of the South of England's foremost specialist Timber Frame manufacturers. From our facility in Hampshire, our in-house and experienced specialists will guide you through our frame packages, tailoring a solution to meet your specific site requirements. These can include Trussed Rafters (Trusses) and the acclaimed easi-joist® floor system by Wolf Systems.
Timber Frames Accreditation
Timber frame construction has been a long-established way of building homes, not only in the UK but across the world and forms part of today's Modern Methods of Construction (MMC). MMC timber frame construction is advocated by the Royal Institute of Chartered Surveyors (RICS), as an environmentally and economically proven solution*.
*September Issue of the RICS paper on Modern Methods of Construction.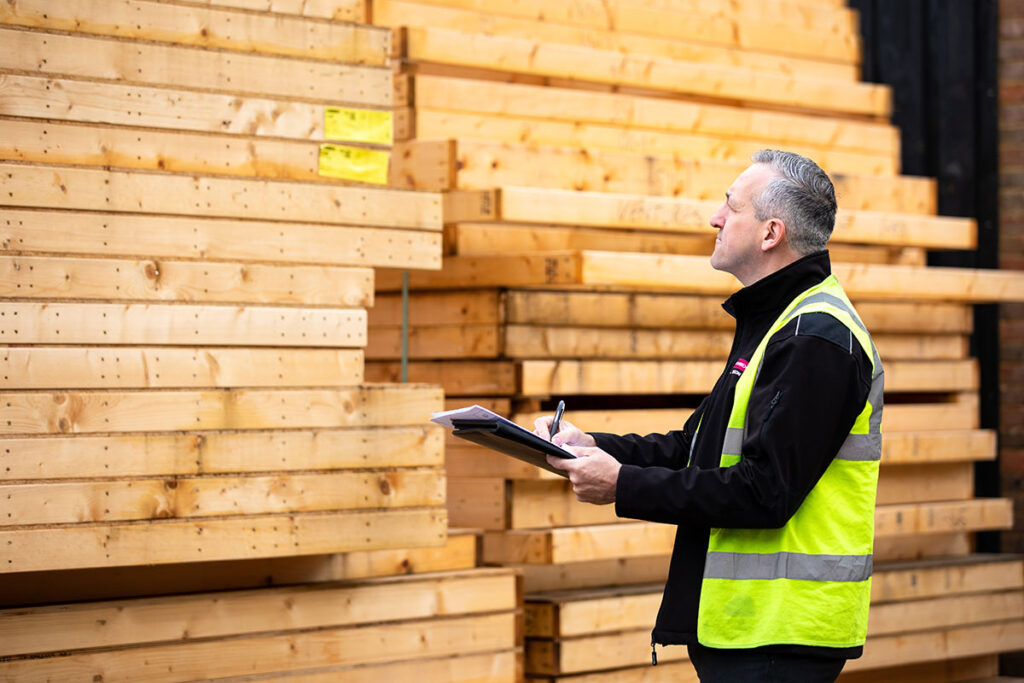 Cross Section
This cross-section of a typical timber frame construction shows how footings normally need to be prepared, to receive our frames and how follow-on trades would apply their 'finishes' to our structure.
Click on the simplified details to see more about how systems such as foundations; floor insulation and screed; outer brickwork cladding; roof tiling; and services all interact with our kit.
Click on our interactive model to find out more.
Timber Frame Construction
This model gives a 3D view of how a typical timber framed house is constructed.
From the soleplate, through and up to the trussed rafters, follow the detailing by clicking on the featured elements to see and read in greater depth.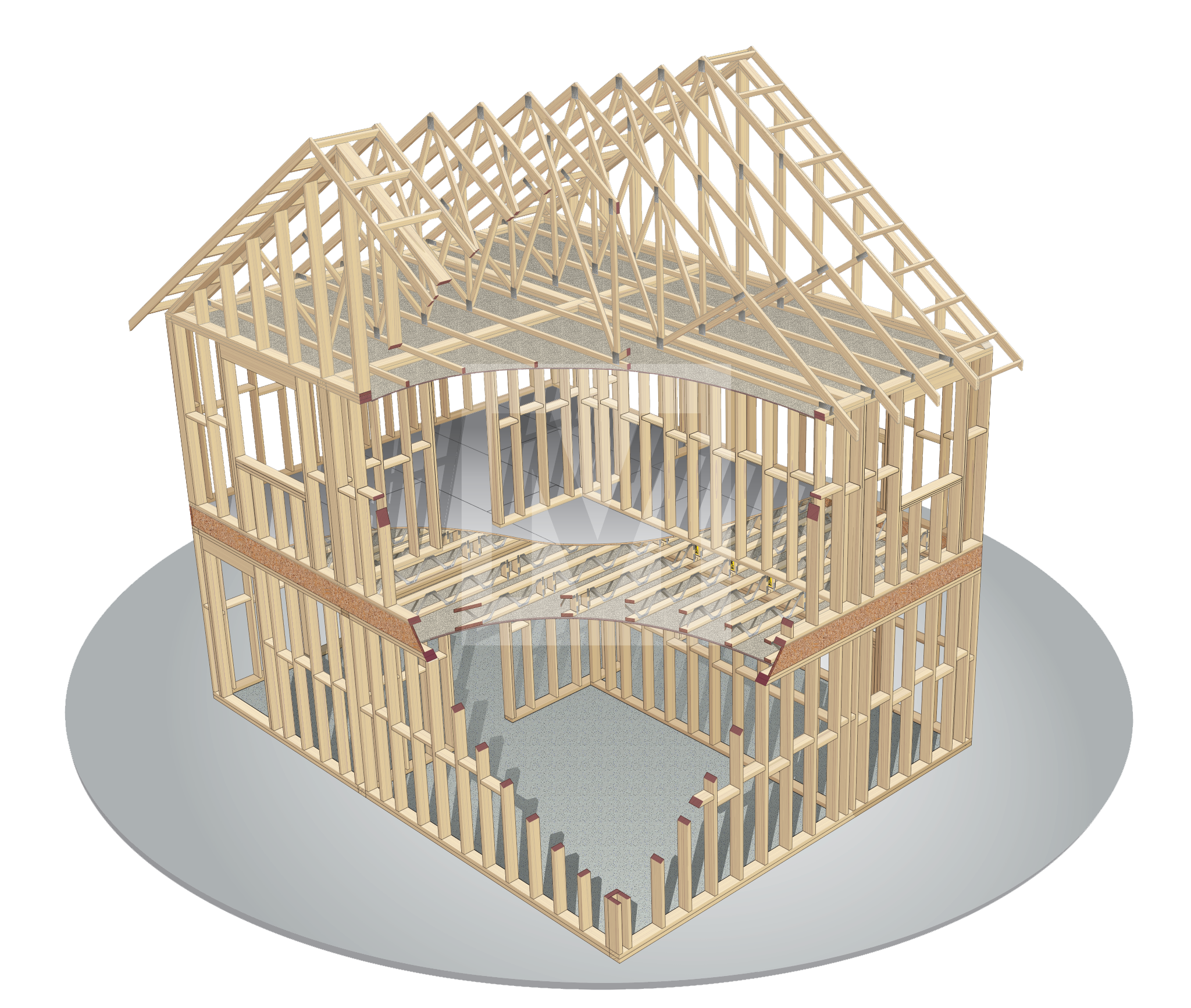 Eaves Detail
Floor Edge Detail
Soleplate Detail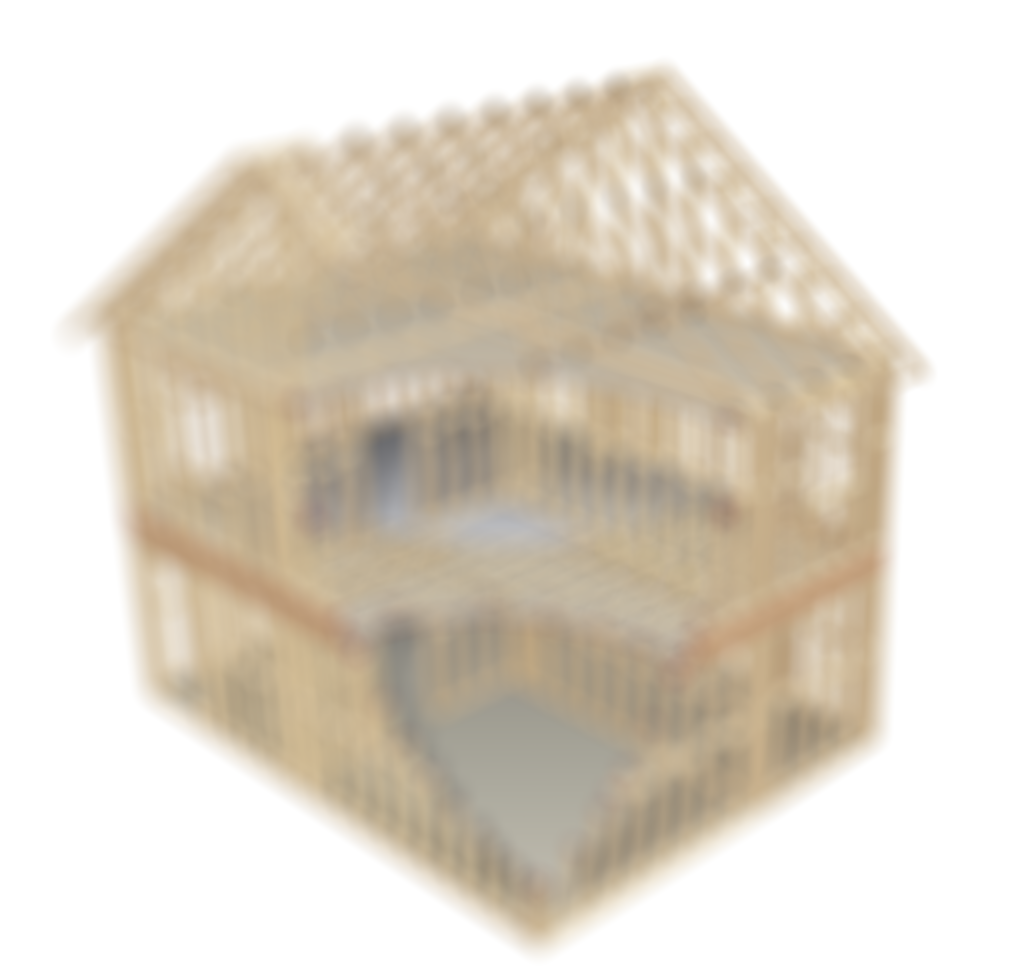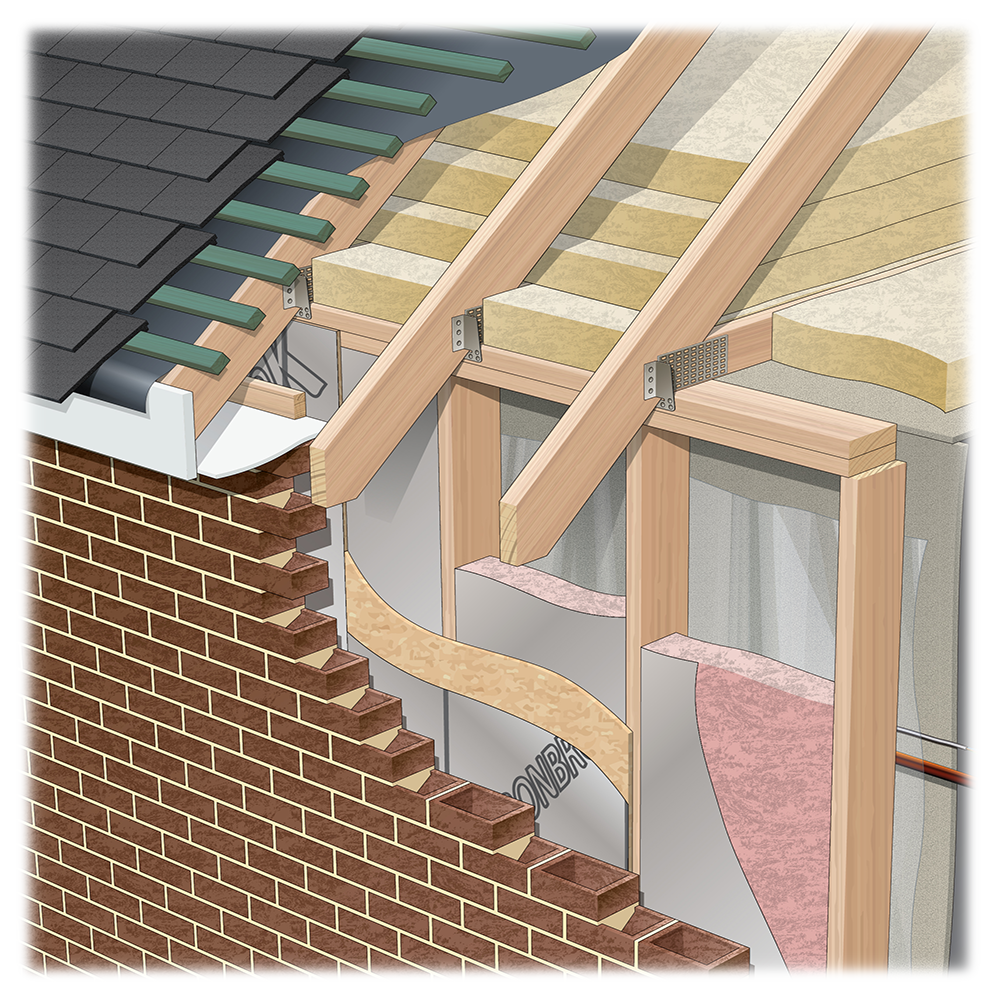 Eaves Detail
Back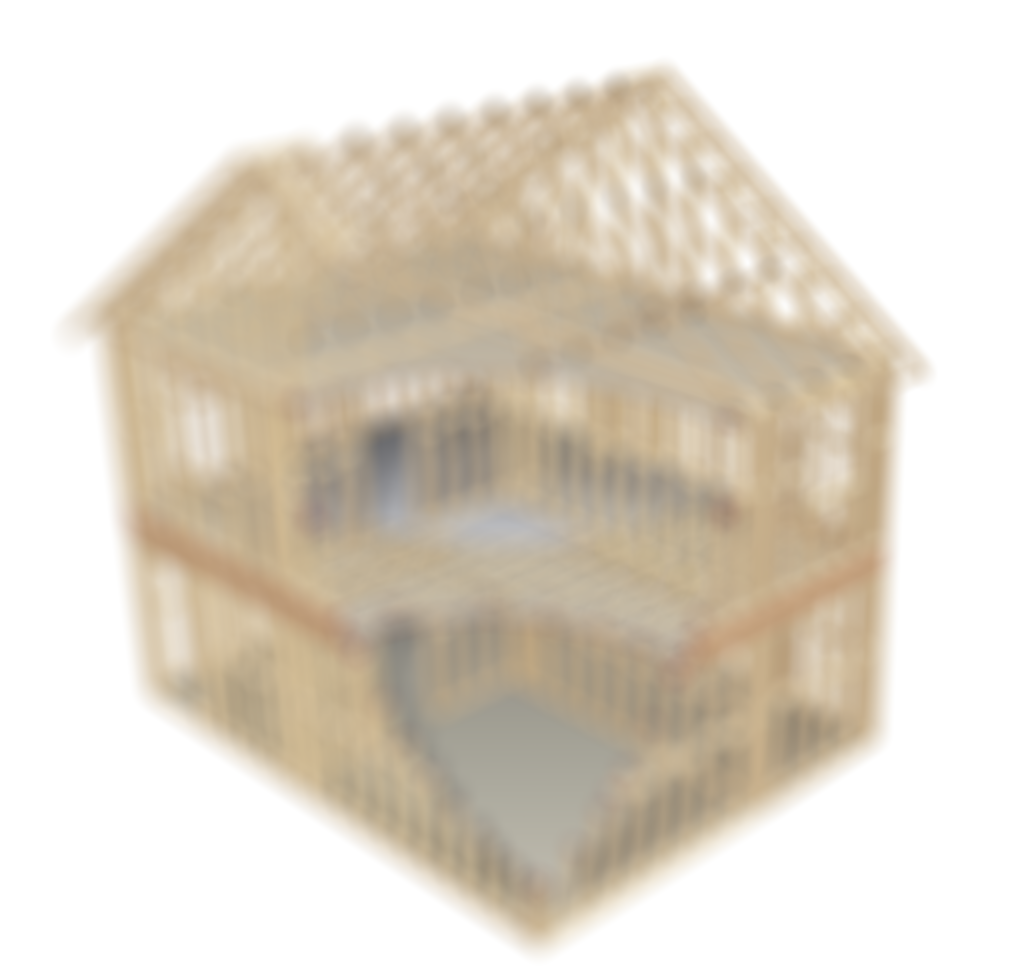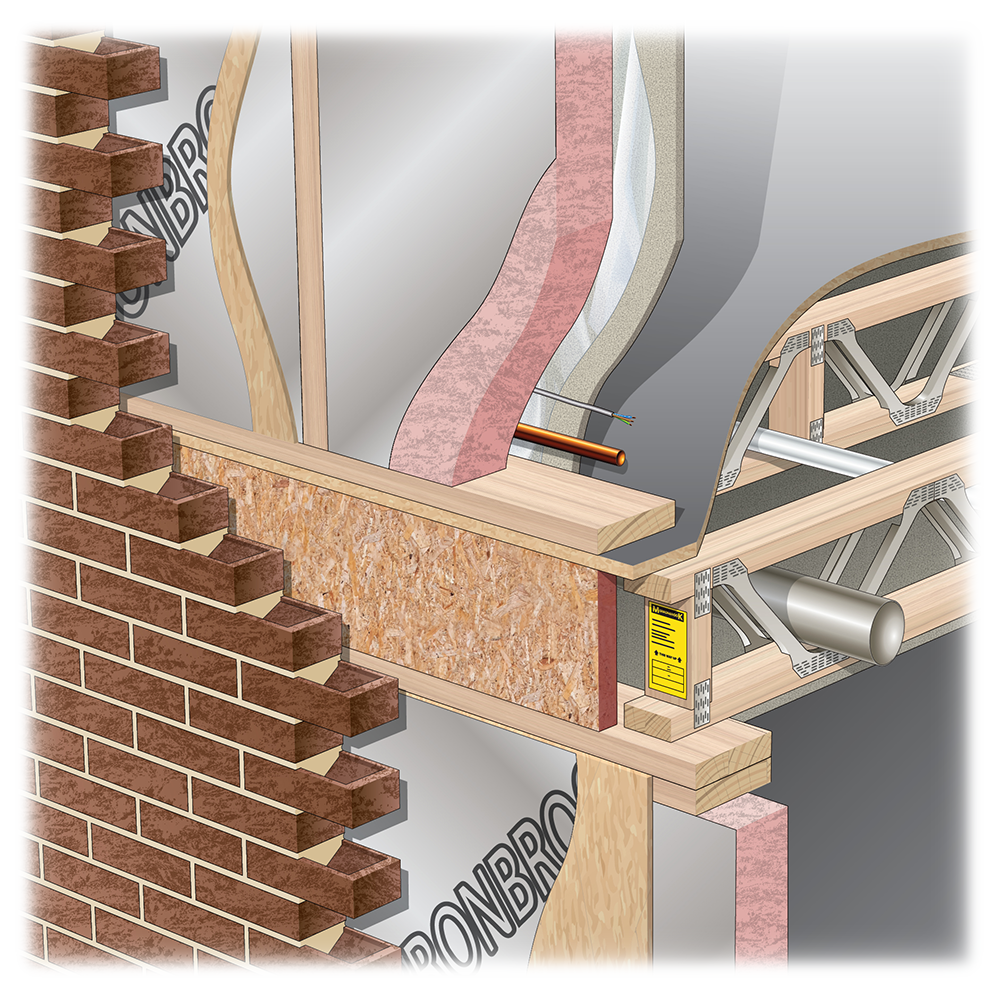 Floor Edge Detail
Back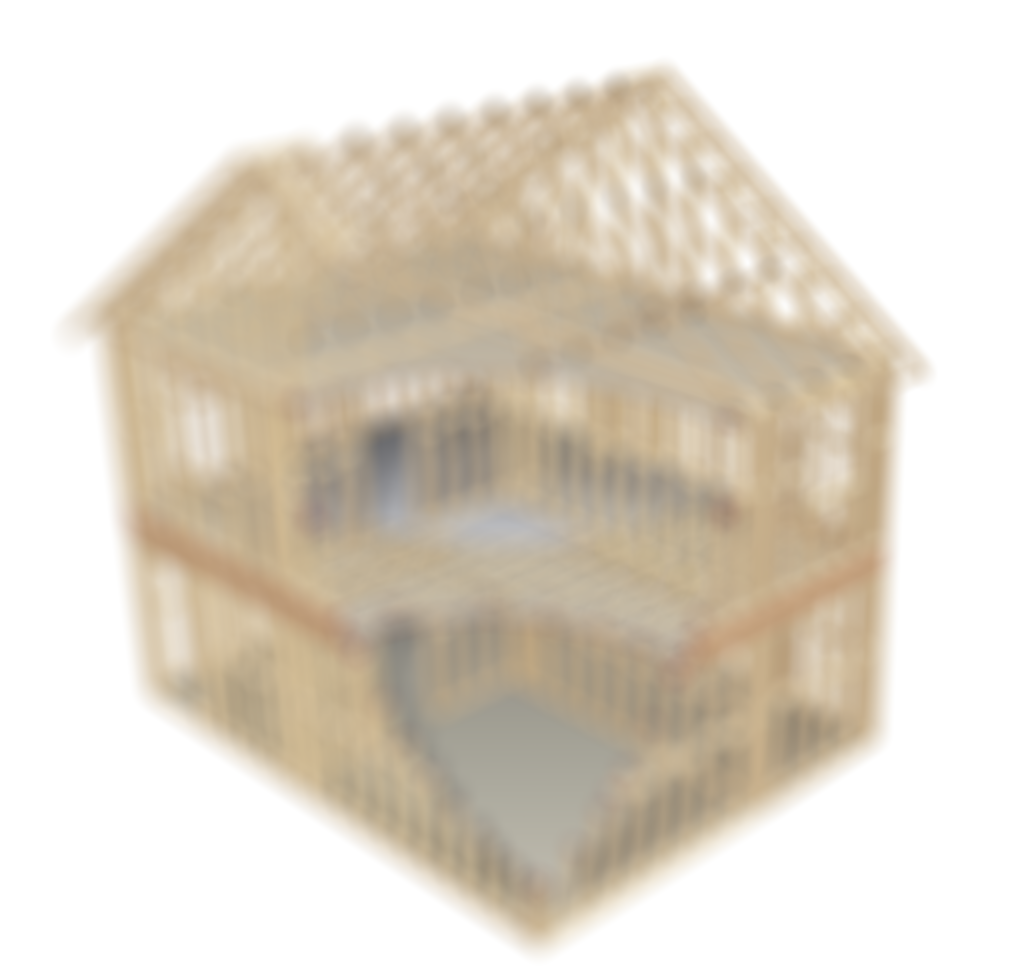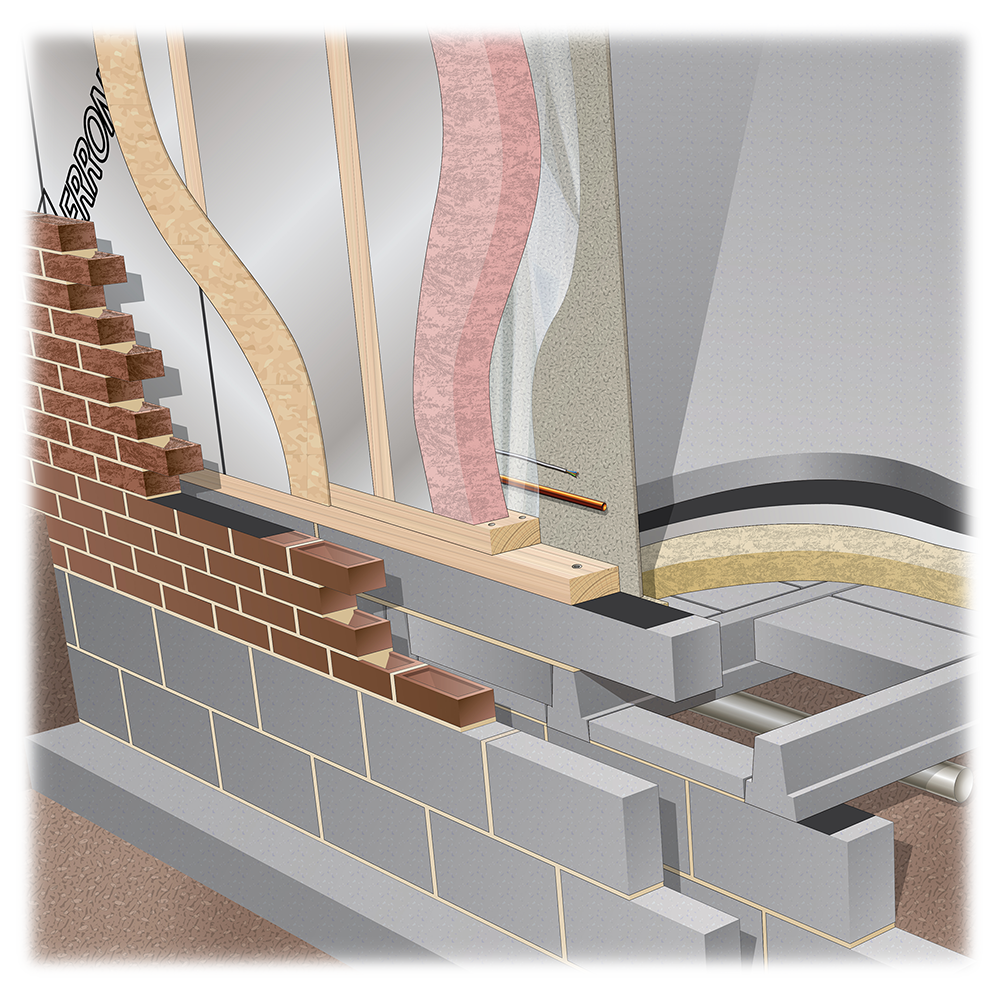 Back
Soleplate Detail
With timber frames being produced off site and delivered in a prefabricated form, construction times to make a building 'wind & watertight' can save as much as 30% over that of traditional construction.
A timber framed home will provide a significantly lower carbon footprint in its manufacture, reduce energy consumption throughout its lifetime and lock-away atmospheric CO2 for generations.
Timber frame buildings cover a wide range of applications from single storey, domestic housing to multiple occupancy residential properties and care homes.
A recent independent report commissioned by Rider Levett Bucknall showed using timber frames and a more carefully planned packages for follow-on sub-contractors, was the most cost-effective structural solution, offering an overall cost saving of 2.8% and a programme saving of 19.5%.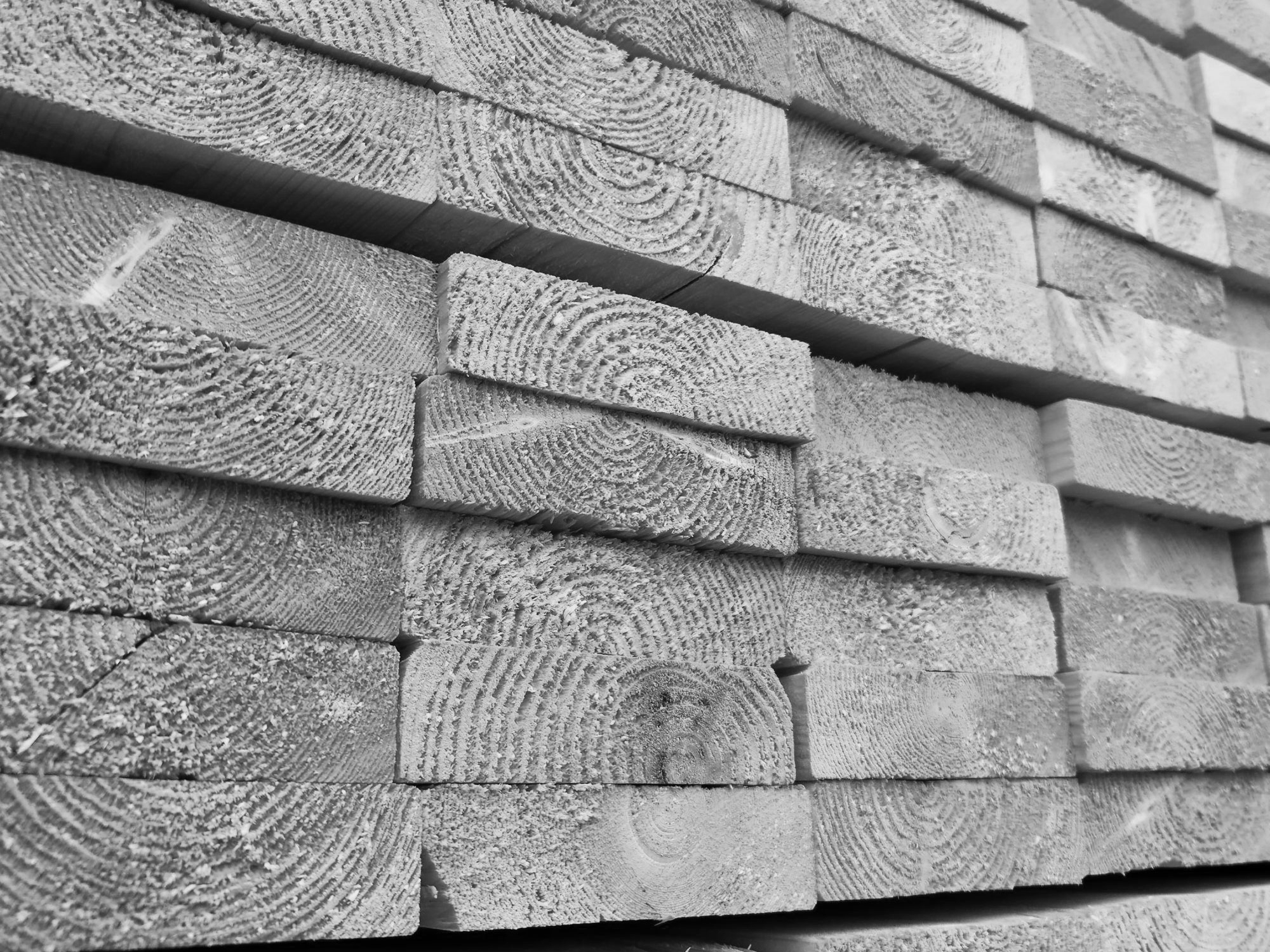 How does Merronbrook manufacture their Timber Frames Panels?