DELIVERING TIMBER ENGINEERING EXCELLENCE
Frequently Asked Questions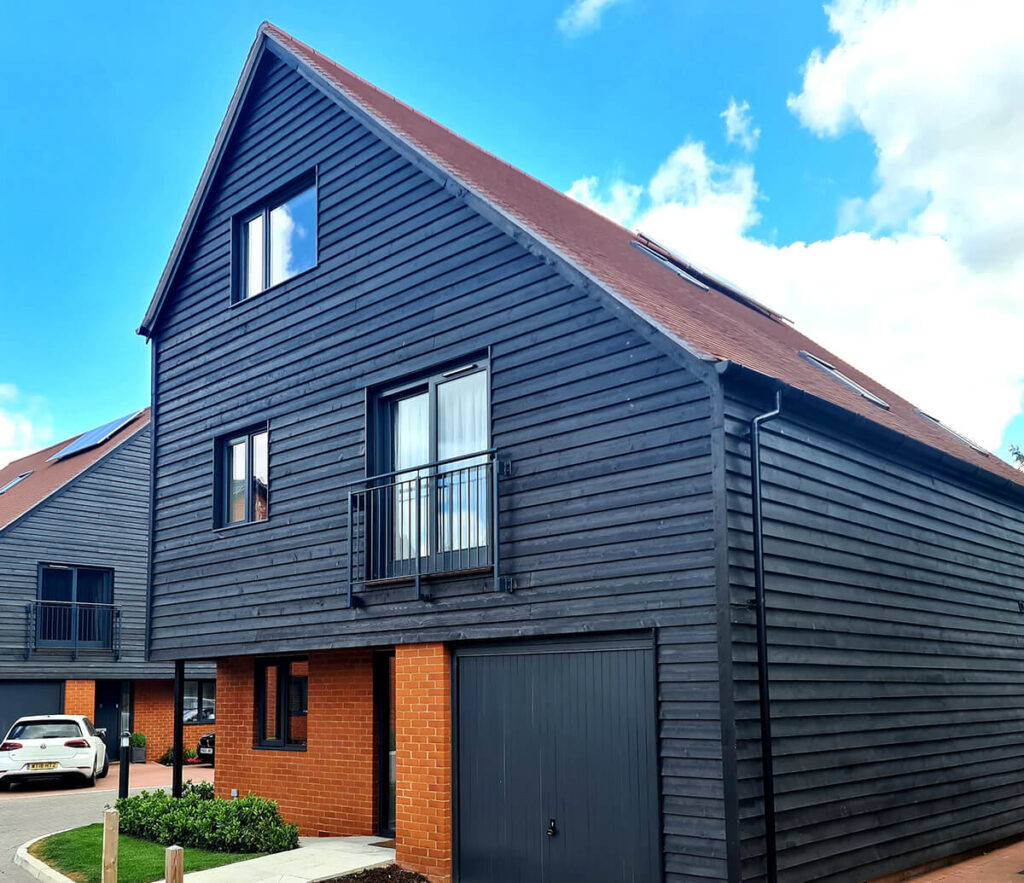 Timber Frame FAQs
Timber frame construction offers a wide scope and flexibility of house design.
Frame erection can be done at any time of the year and, apart from extreme conditions, it is not affected by weather.
A timber frame house can be built in almost half the time of other construction methods.
Frames are precision-engineered in a controlled factory environment and each part of the frame is carefully cut and assembled, to exacting standards and plans.
Timber frame houses meet all fire standards required under the building regulations and are correctly constructed in accordance, with detailing prescribed by third party warranty providers NHBC.
Roof Trusses FAQs
Roof Trusses widely replaced traditional cut roofs, not only for speed, but for their increased spans for larger buildings.
Roof trusses can be designed and engineered to suit all kinds of roof shape configuration.
An engineered truss roof can eliminate the need for potential steel beams required for support.
Off-site construction means faster on-site erection.
Carefully designed and engineered roofs can increase value and living space to a property.
Floor Joists FAQs
Easi-joist® open metal web system allows easy installation of services such as pipes, cabling, trunking and ducts in the floor zone. The sturdy construction of metal web floor joists allows for a much longer span, in comparison to other types of joist.
Their lightweight, yet robust design helps move the joist without it bending or twisting.
The precision-manufactured easi-joists® reduce the installation time, in comparison to traditional techniques,
Easi-joist® systems allow for the installation of a rigid Strongback that reduces vibration and improves the overall deflection performance of the floor.