DELIVERING TIMBER ENGINEERING EXCELLENCE
What are attic trusses?
Room in roof, or more a commonly known as attic trusses, provides homeowners with valuable additional living space, within the roof zone. With the ever-present need to optimise space in our homes, this adaptation of a roof structure has established itself as a popular solution in both private housing and with National House building contractors.
Merronbrook sees a significant proportion of all trussed rafters produced are now room in roof or attic trusses. Our clients across south east England greatly benefit from our specialised manufacturing techniques and transport, to supply them single piece attic trusses. This method of construction has been used in engineered manufacturing for over 40 years. A simple, tried and tested means of providing the structural roof and floor in the same component.
Click on our interactive model to find out more.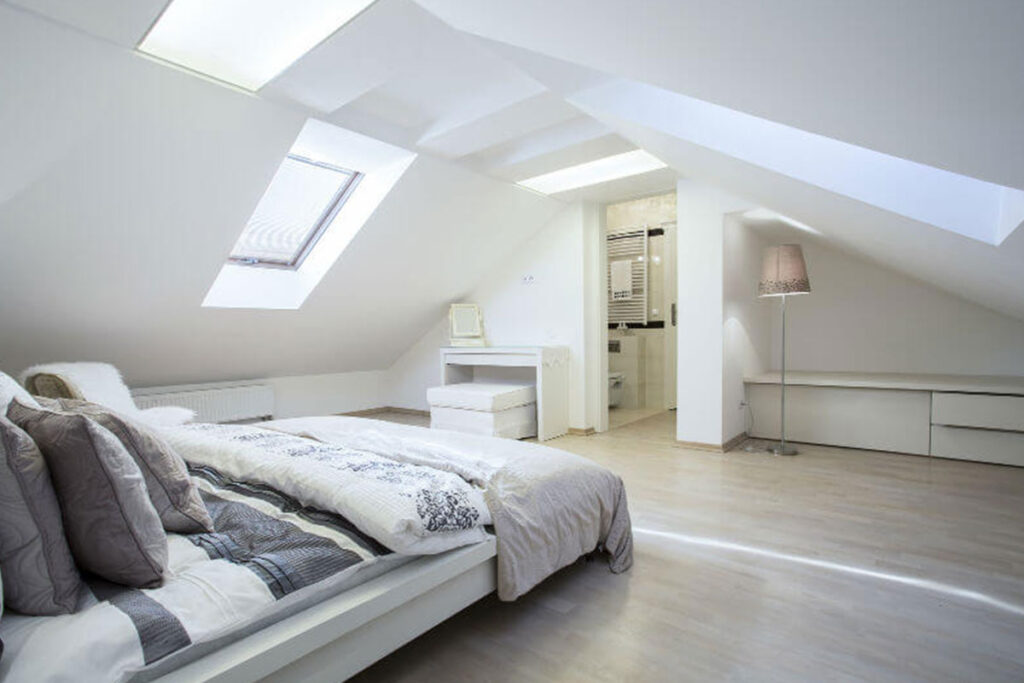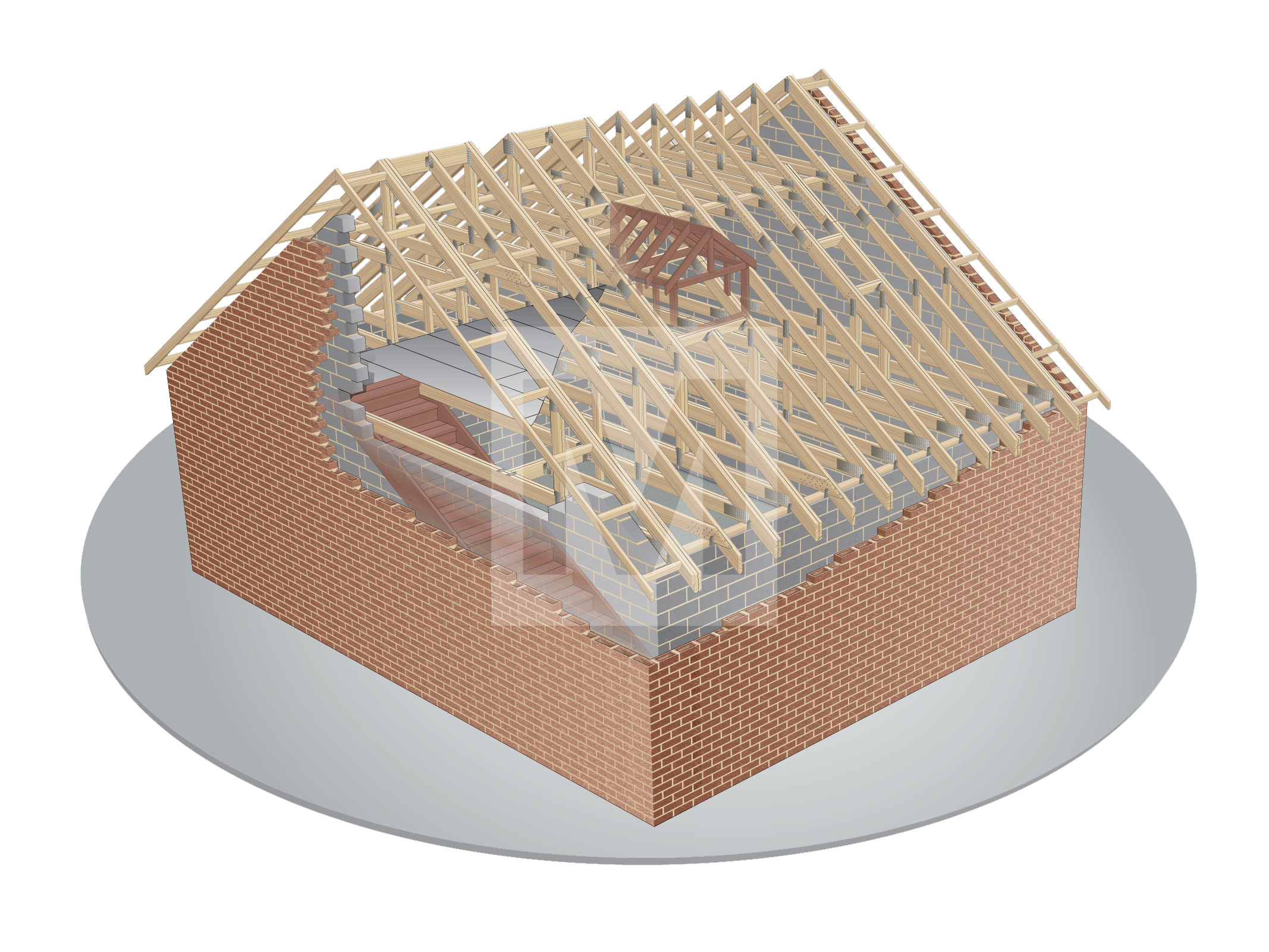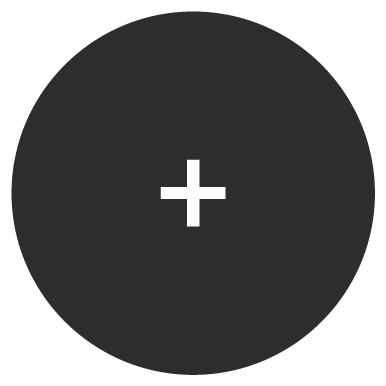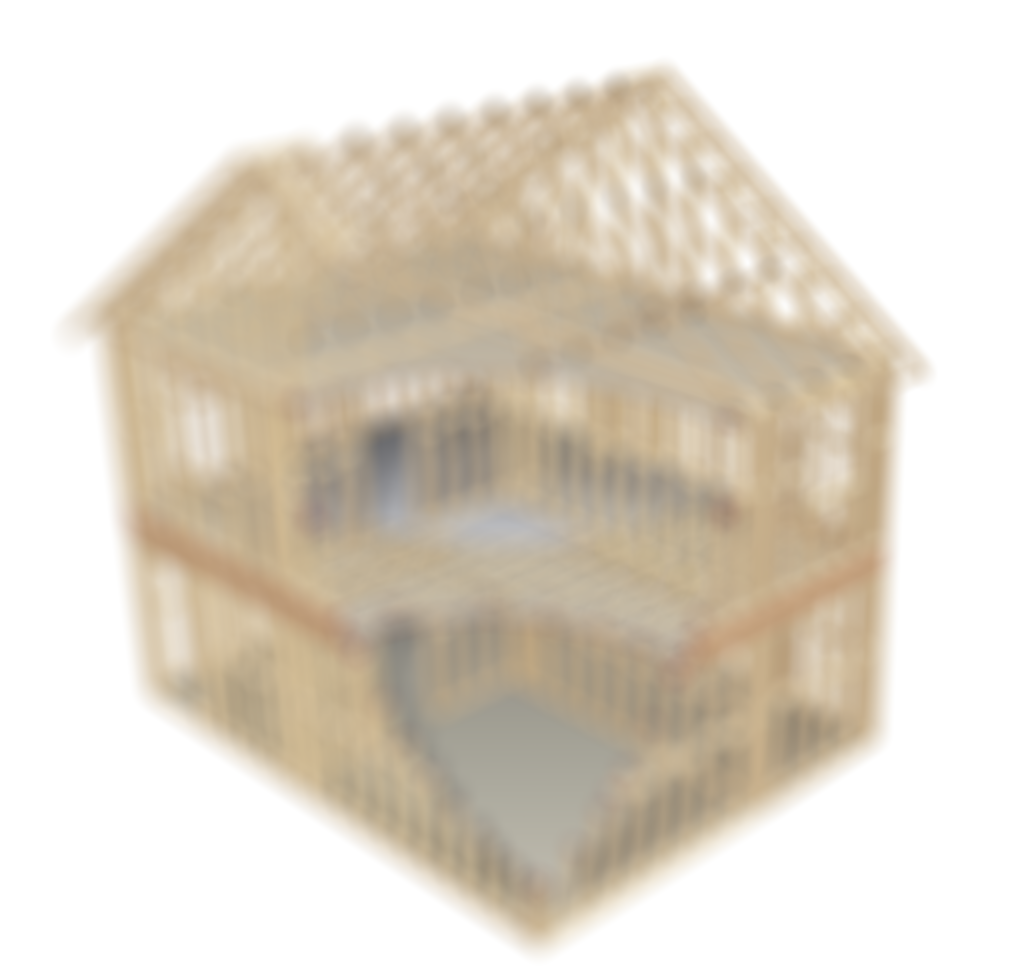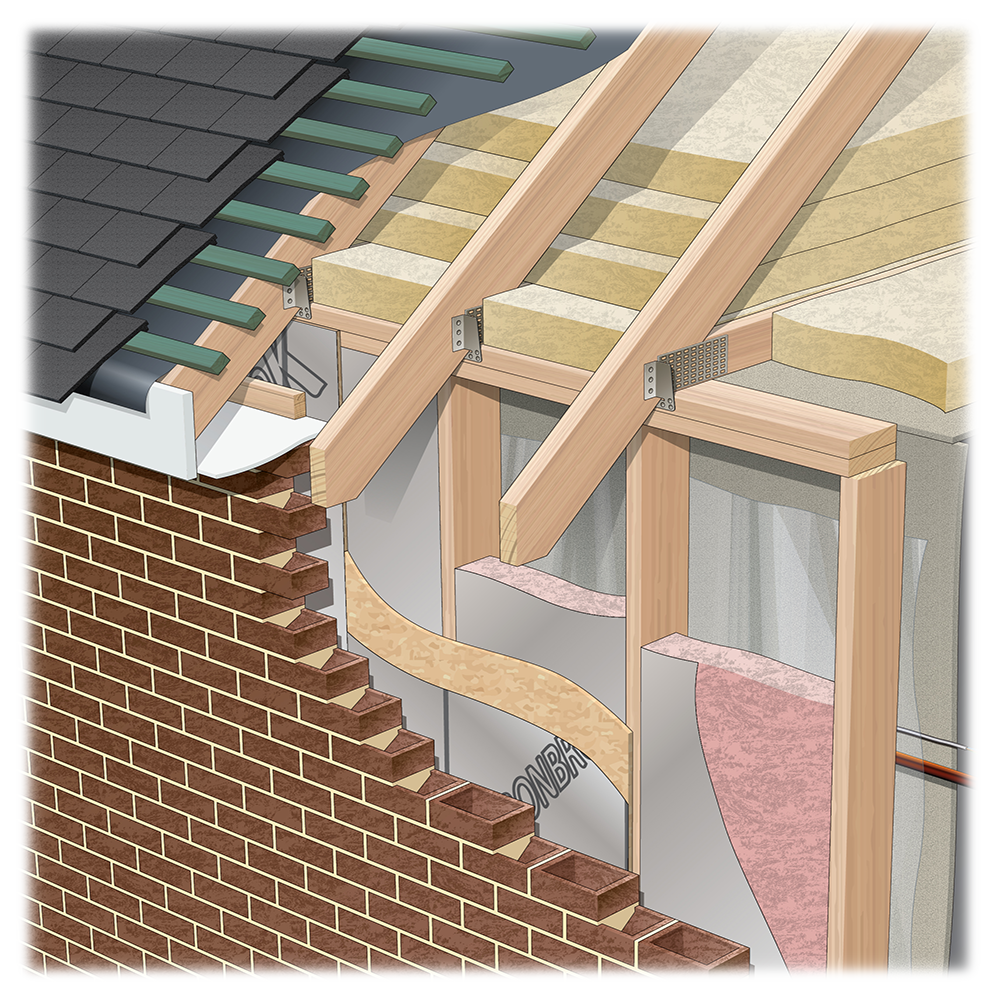 Eaves Detail
Back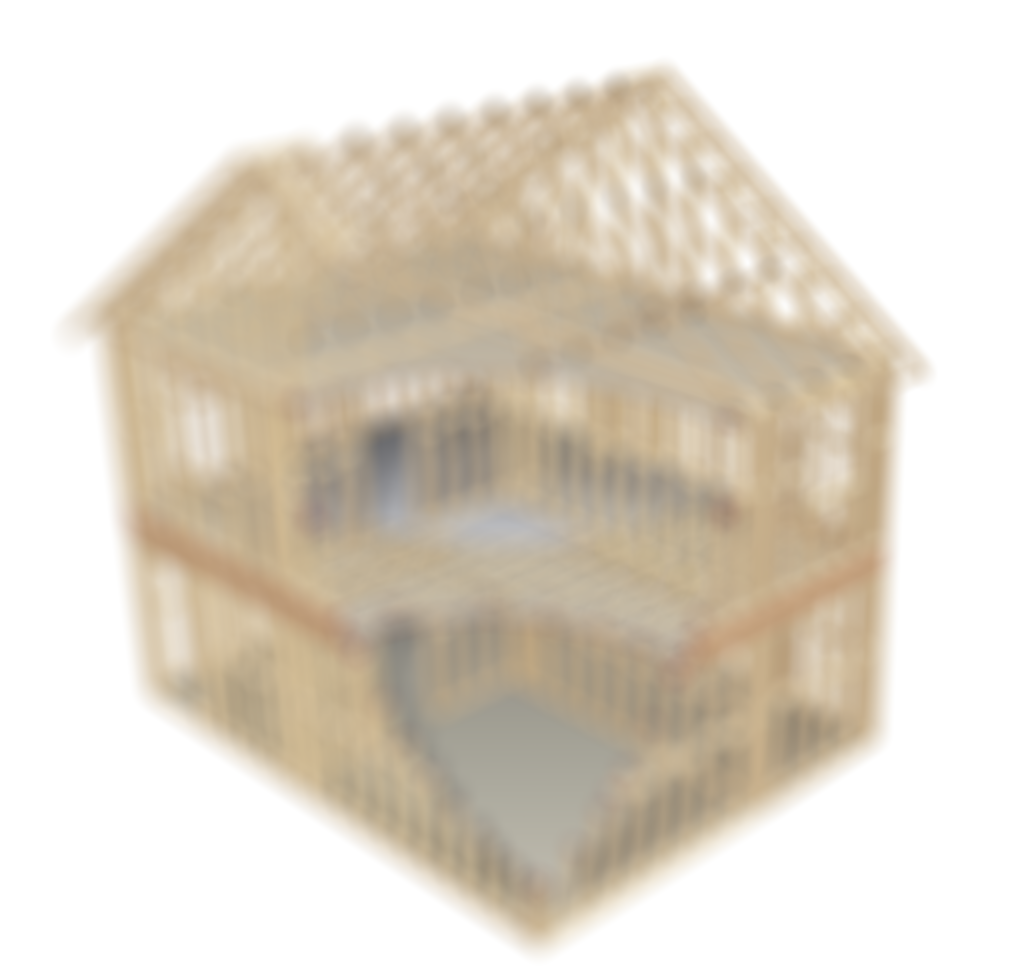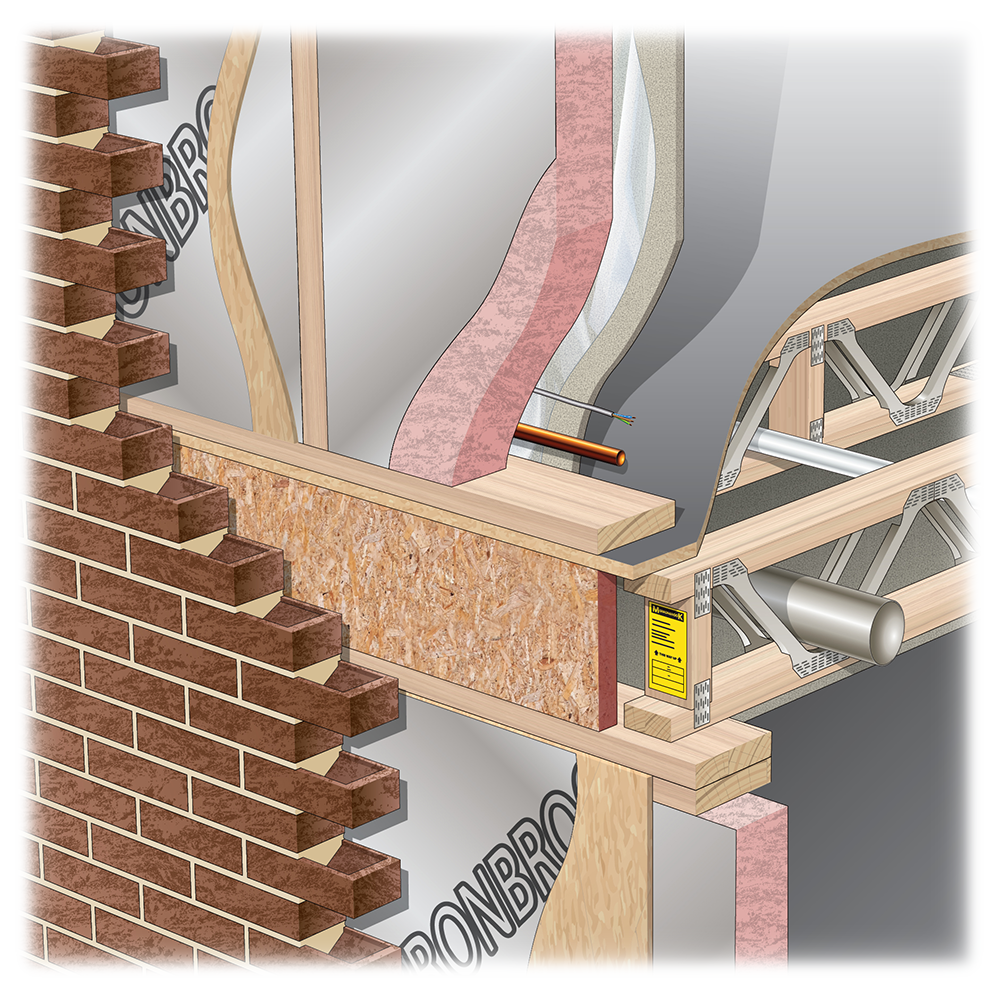 Floor Edge Detail
Back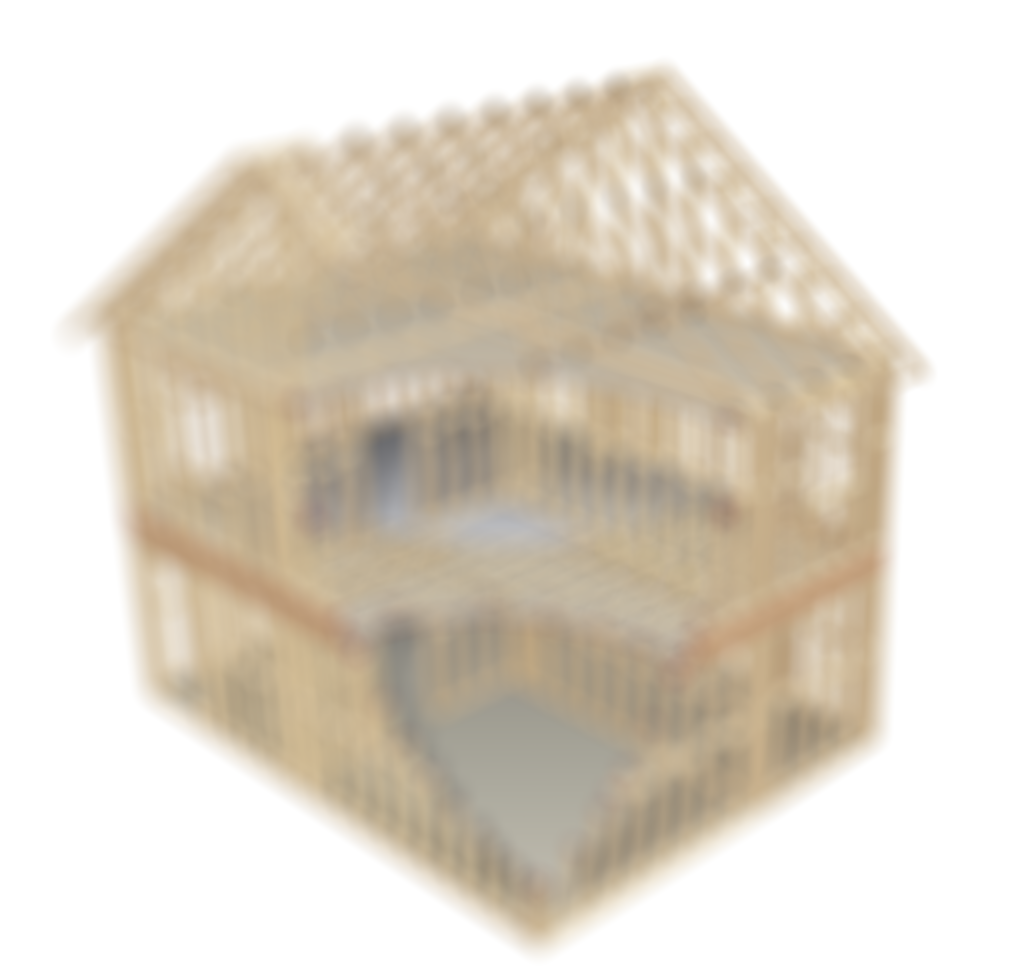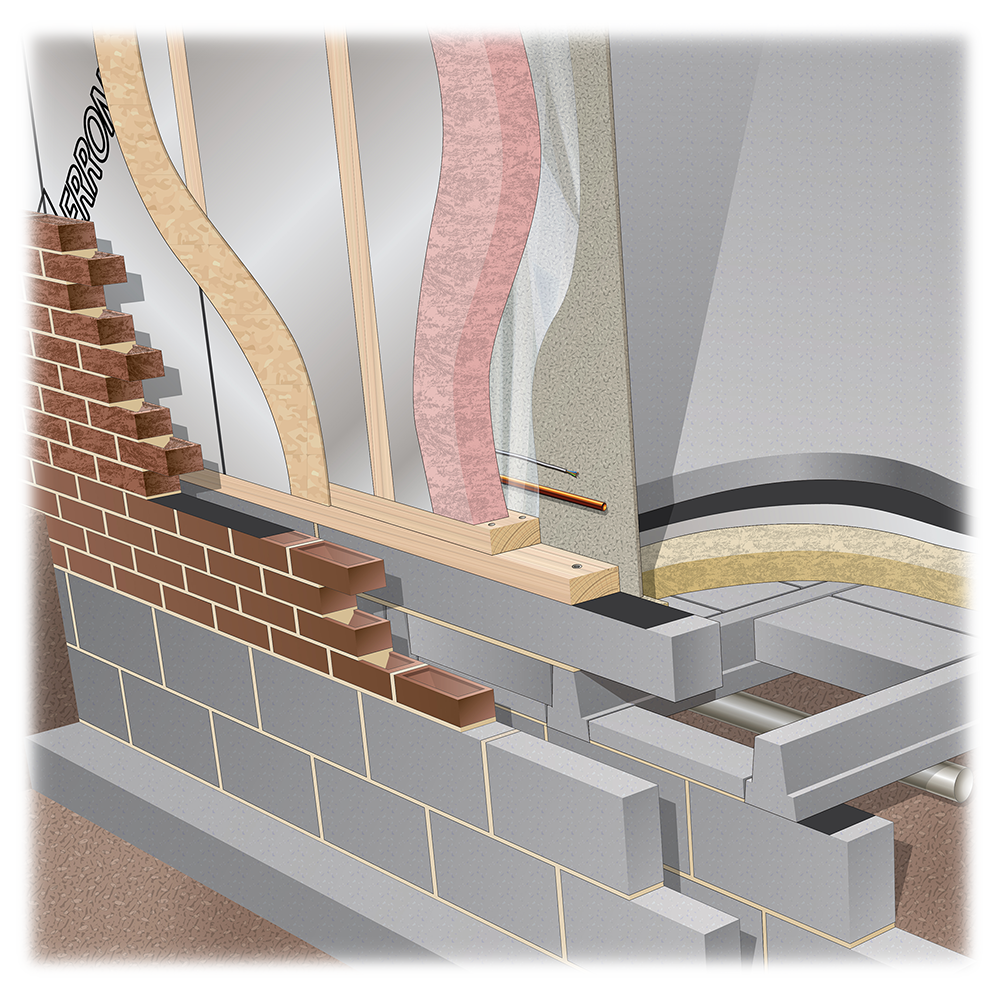 Back
Soleplate Detail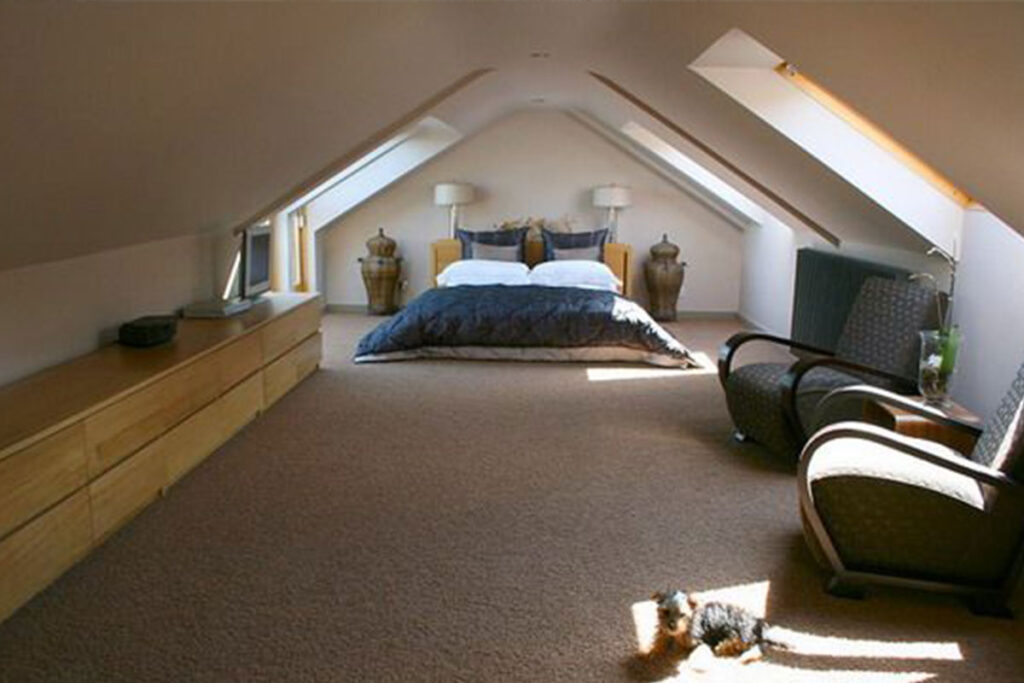 Attic trusses creates additional floor space, which enhances the value and appeal of the property at a relatively low cost. This room in the roof design provides better thermal properties, utilising a warn roof insulation scenario.
A warm roof is a roof construction which has an insulation layer within the rafters and bottom chord zones.
It is also possible to combine attic trusses with our open web joist system (easi-joist®). By doing this, the attic trusses greatly benefits in much the same way as they would in a typical easi-joist® system floor construction. Follow on trades such as plumbers and electricians can complete their works with ease.
Easi-Attic Alternative
The room-in-the-roof zone can be formed by an array of structures, including, attic trusses, pitched roof easi-joist® and a joist floor system or something as crude as steels and traditional cut timbers.
Merronbrook's product combination
With Merronbrook's trussed rafters and joist combination, we can construct an attic type truss, which incorporates timber rafters, posts and collars, but utilises our easi-joist® to form the bottom chord member. This gives increased truss spans and will create a larger room-in-the-roof space. This type of truss can be formed into an apex or flat-topped truss, depending on spans, pitch and height.
Please see a typical easi-attic truss.