DELIVERING TIMBER ENGINEERING EXCELLENCE
Manufacturer of high-quality Engineered Wood Products (EWP)
Timber Engineering is what we do
Engineered wood products (EWP) have grown in popularity to become the smart choice for builders and developers. Merronbrook specialises in manufacturing timber frame components, open web joists and roof trusses. As technology has evolved, so have we. We have invested in the most advanced equipment and use the latest practices, always aiming to maintain our high standards of quality, reduce lead times and ultimately reduce costs for our customers.
Communication is key throughout our business, with our design, estimating and manufacturing teams operating all at one facility. This helps Merronbrook provide timber frame, roof truss and easi-joist® packages to our customers, allowing them to engage with us all directly.
Experienced Timber Frame, Truss and Joist Specialist
We have three dedicated design teams to undertake the design and prepare specifications, for the engineered wood product (EWP) range that we manufacture.
Partnering with Wolf Systems, we use their industry-leading design programmes Horizon® and easi-joist® across all our departments, in order to execute high-quality bespoke designs every time for trussed rafter roofs, timber frame structures and easi-joist® metal web floor joist systems.
All our products are constructed to strict standards, achieving high-performance ratings for strength, durability and fire protection. We operate CE Marking and Quality Assurance, through STA and CATG.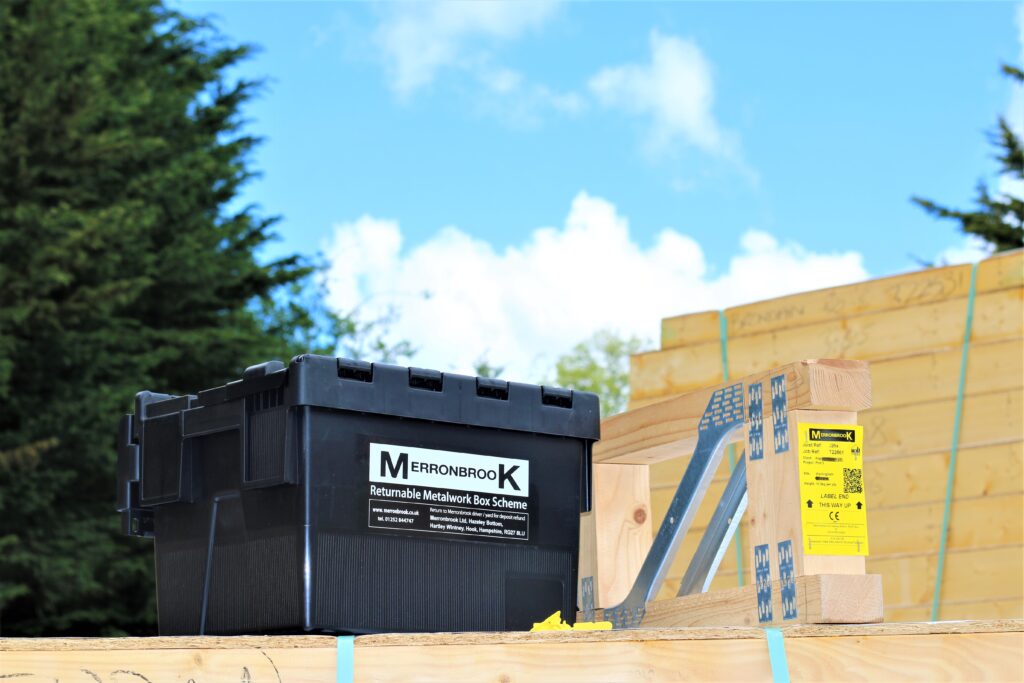 Innovation
So, why use Merronbrook? What makes us special and stand out from the crowd? We believe that our size, independence and agility allows Merronbrook to innovate and deliver fast developments to our customers. We strive to move the industry.
Adhering to new legislations, achieving industry-standard accreditations and partnering with the best, are all part of what makes Merronbrook the trusted and successful business that it is and has always been.
Design
At Merronbrook, we believe that our business is only as good as the people we employ. We recruit and retain only the very best designers and project managers for our work. For greater customer focus, our dedicated principal designer will be your main point of contact. Our designer can deal with your specific requirements from the quotation stage through to design approval, manufacture and delivery.
Our designated product designers use the most advanced CAD systems in the industry. Merronbrook's chosen provider is the Wolf Systems' easi-joist® and Horizon design software. Each designer is trained to the highest standard and their expertise in our product ranges helps them overcome any ambiguities in the design process, coupled with their experience, giving a value-engineered design that always delivers.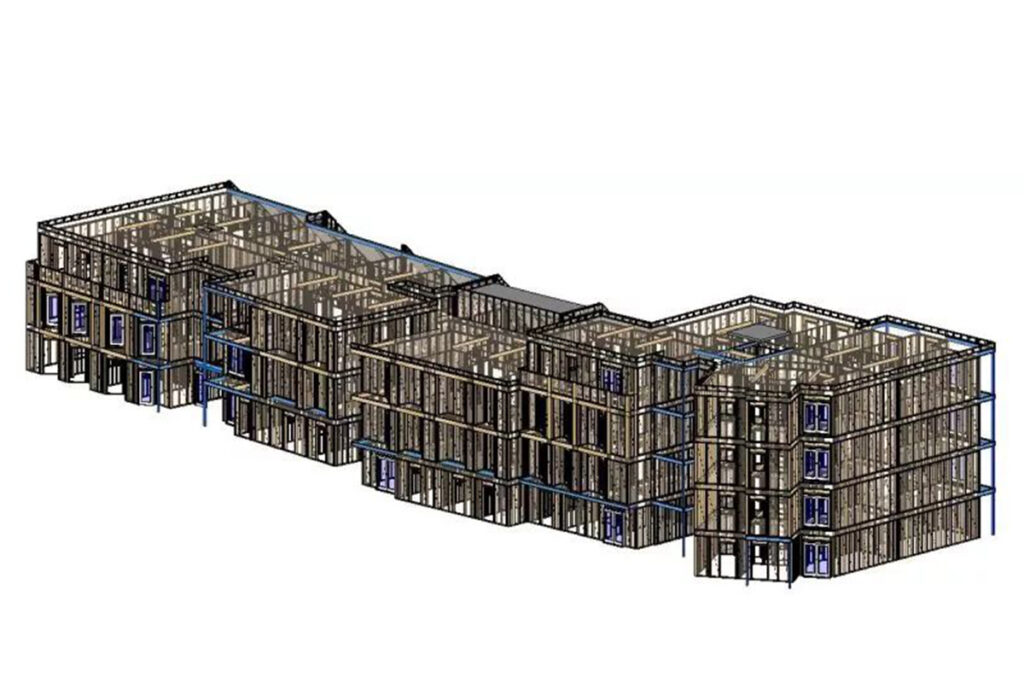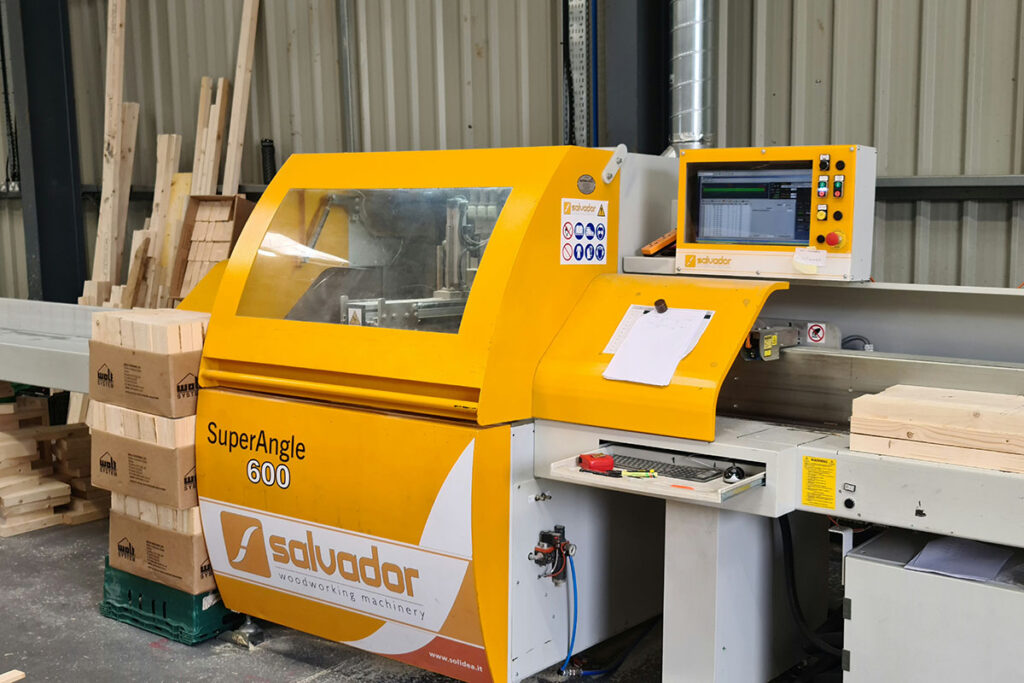 Sawing
The technical process from approved designs to the mills is a seamless link through our CNC timber-cutting machines. Downloaded directly from the design coordinator, the relevant saw retrieves the appropriate cutting schedule. Calculated from the most efficient stock sizes and processed, using a combination of mass cross-cutting and small-part production.
Timber lengths are then picked from our covered racks and stacked, ready for cutting prior to making their way through to our assembly lines.
Assembly
Boasting the most state-of-the-art equipment and employing a workforce, that is made up of the most talented individuals, to deliver only the very best timber frames, trussed rafters and floor joists. Our one-stop-shop facility has all three of our manufacturing factories in a single location, giving us greater quality and precision in our product offerings. Components are moved on to multiple production streams, to be assembled.
Timber frame production lends itself to source-optimisation, so we utilise the awesome power of our fully-automated robotic saw and use a combination of semi-automated and manual panel-assembly. Using digital production data, our saws and assembly operatives use an almost completely paperless manufacture process. Trusses are pressed with an efficient multi set-up jig that provides flexible accommodation of truss designs and maximises output. Our unusually wide jig enables us to produce trusses over 4 and a half metres tall, so that costly 2-part trusses are a rarity. Complete kits are then coordinated ready for call-off and delivery.
We are pleased to offer an optional erection service for our timber frames too.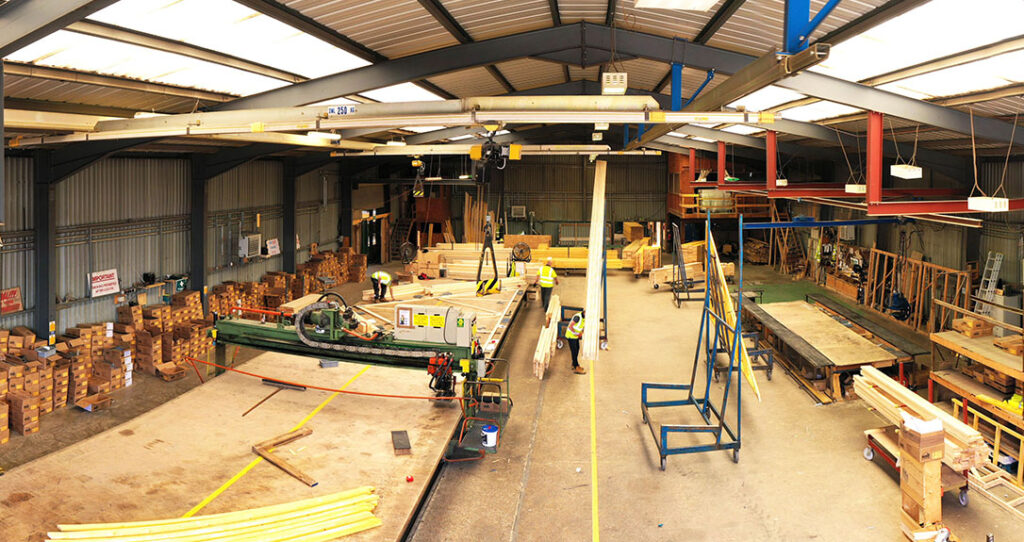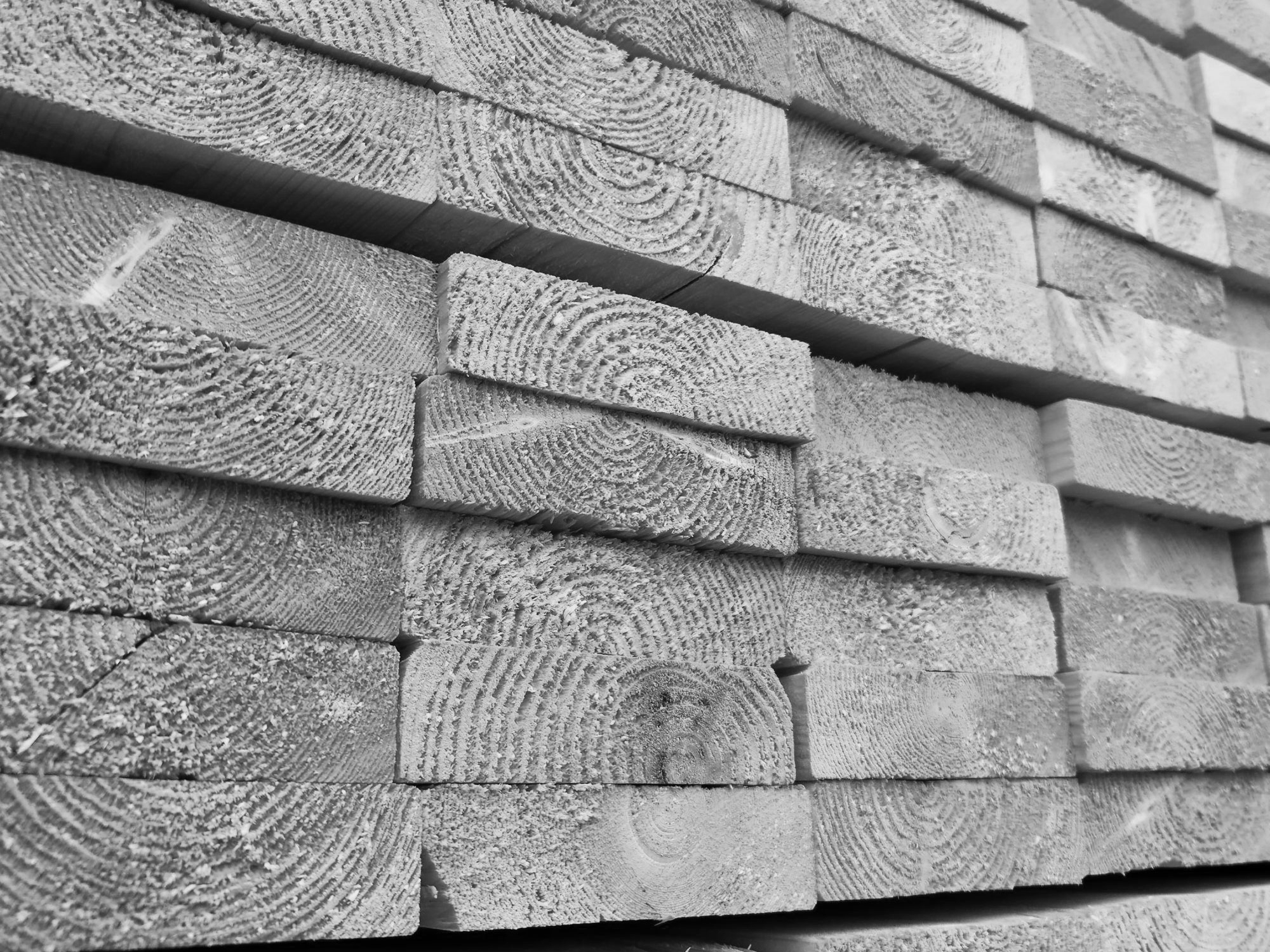 A deeper look in to Merronbrook's facility