DELIVERING TIMBER ENGINEERING EXCELLENCE
Social Housing
Do you have a project we can help with?
Social Housing
In accordance with Planning regulations, all sites above a certain size will need to incorporate an element of a social housing. Also known as 'affordable housing', these dwellings are often simpler in design and need to be erected quickly and at a minimal cost. Usually, in blocks of terraced houses or even a small block of flats, these projects are ideally suited to the benefits of our fast-and-efficient truss and joist systems, and simple units can be executed quickly and cheaply in timber frame too.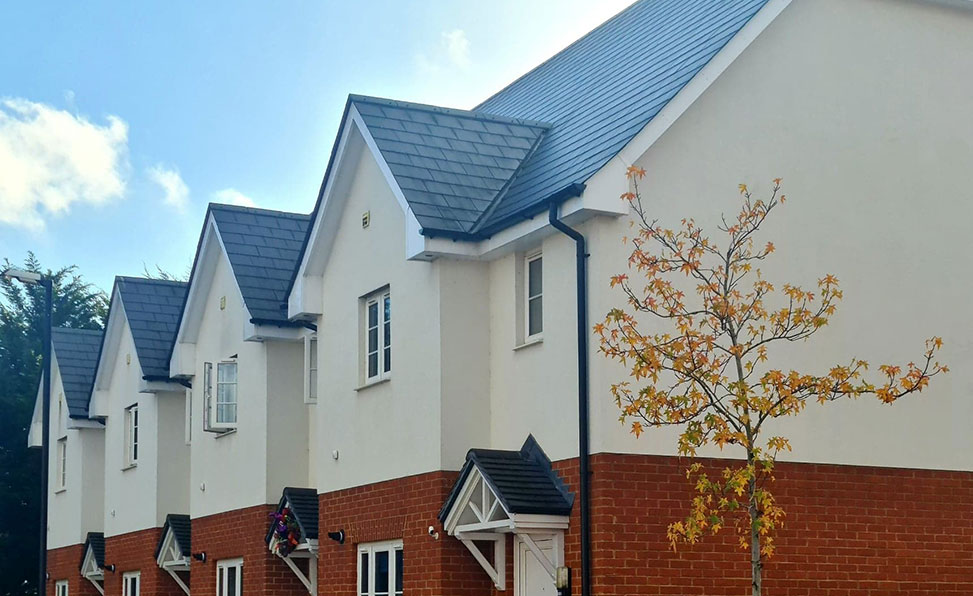 Featured Project
On a mixed development of 49 units, the affordable homes in this project were delivered quickly and with no fuss, allowing the project's developer to concentrate on the marketed section of the site, knowing that this element was in safe hands. Houses and two-storey apartments were arranged in simple terraced buildings that were erected in only a few weeks.
"Project costs quoted were true at the time of the project's construction and are normally representative of the 'kit only' value, without VAT and other such costs as installation, transport, mechanical handling, fall-arrest systems and specialist ancillaries. Therefore no indirect cost-estimate for an unquoted project should be inferred. Please use our free, no-commitment quotation process to get an estimate for your project."
Sector Projects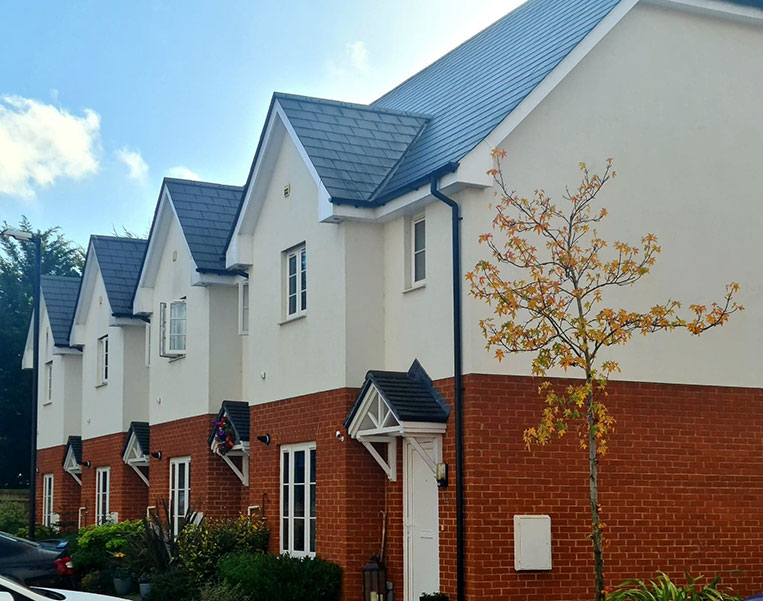 Date: September 2019 Location: Maidenhead, Berkshire Cost: £25,000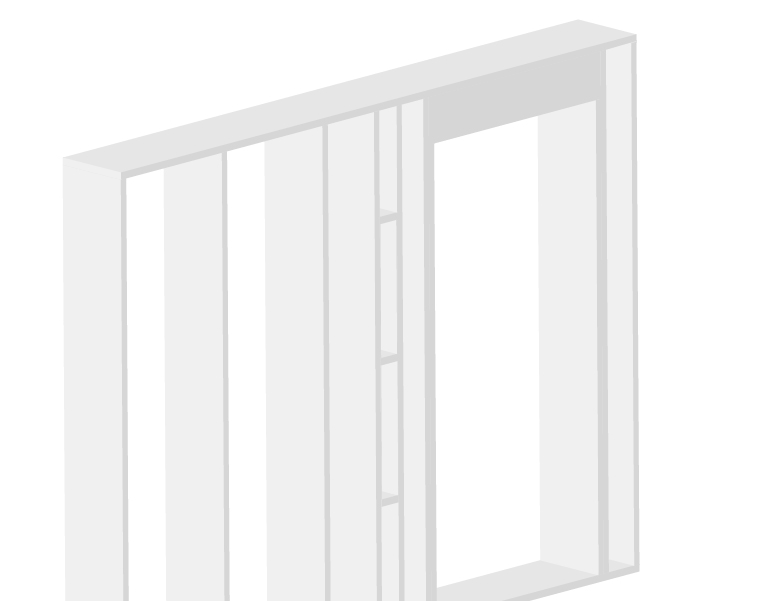 Date: September 2018 Location: Byfleet, Surrey Cost: £90,000